I am excited to share the teaser trailer for project I have been developing with Twiddle Productions. Set in eighth century Armenia and based on the epic legend of David of Sassoun, Sosse and the Daredevils of Sassoun follows the daring adventures of a young Armenian girl who, through her hero's journey encounters enchanted forests, mythical creatures, tests of bravery, and eventually becomes a part of history as she joins David and the Daredevils in an epic battle to free Armenia and her people from invaders.
MEET THE TEAM
Sosse and the Daredevils of Sassoun is a collaborative production which includes artists, animators, cultural advisors and producers from around the world. The production itself will be housed both in Honolulu, Hawai'i at Twiddle Productions Inc. which is helmed by Sosse Director and Executive Producer Michael Q. Ceballos, and also at Arpi Krikorian Designs in pasadena which is headed up by Armenian Artist, Animator, and Sosse Executive Producer Arpi Krikorian. The Sosse project itself stems from many years of collaboration between  Mrs. Krikorian and Mr. Ceballos who first met as artists on Nickelodeons cult hit The Angry Beavers.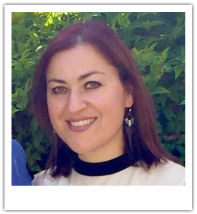 Arpi Krikorian
Executive Producer
Hailing from Pasadena, California, Arpi Krikorian started her artistic endeavors at a young age when she attended the Art Center College of Design's (ACCD) High School program. Shortly afterwards, she was accepted into their undergraduate program and received a BA in illustration. Four years later, an internship led to a full time artist on staff position at Nickelodeon Animation Studios in Burbank, Ca. where she worked as a storyboard artist for The Angry Beavers. In addition to Beavers she also worked on other NickToon hits like Hey Arnold, CatDog and Dora the Explorer.
In 2012, Arpi refocused her artistic skills to create Arpi Krikorian Designs where she has successfully created both artwork and product showcasing the Armenian culture. It was this change in her artistic career that once again brought her full circle as an Executive Producer on Sosse and The Daredevils of Sassoun whose visuals will be based on her Armenian artwork and style.
---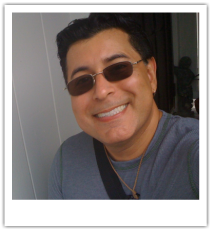 Michael Q. Ceballos
Director/Executive Producer/Founder Twiddle Productions Inc. 
Twiddle Productions is headed up by Michael Q. Ceballos, a veteran of the animation and game industries, with over 20 years of experience under his belt. Among his many diverse projects, there are a few notable highlights. At Nickelodeon, he honed his skills on the cult hit, The Angry Beavers, as lead character designer and supervisor. He also worked with legendary film producer Robert Evans, who produced, The Godfather and Chinatown, on his animated biographic show for comedy central, Kid Notorious. In 2005 Mr. Ceballos relocated to Honolulu, Hawai'i where he art directed and cowrote two RPG educational games for struggling 4th grade readers at PREL in Honolulu, entitled Cosmos Chaos!™ for the Nintendo DS system. He also created and produced the award winning E Ho'omau! animated series of films and educational books. All three EHo'omau! Animated short films were highlighted extensively throughout 2011 and 2013 by both the Hawaii International Film Festival, Ohina film festival, Honolulu Academy, Kids First Film Festival, and The Smithsonian's Hawaiian Festival in NYC 2013. In 2011 his film "Why Mā ui snared the Sun" won best
animation at the "Guam International Film Festival". In 2013 Mr. Ceballos formed Twiddle Productions Inc. in Honolulu , Hi. and directed and produced Ola Na Iwi: Hā loa an animated short film telling the origins of the Hawaiian people. Currently, Mr. Ceballos has just completed the short film "Maisa the Chamoru girl who save Guåhan which is based on a traditional Chamoru legend from Guam and a pilot titled "Asockalypse!" which follows the end of the world shenanigans of sock puppet survivors.